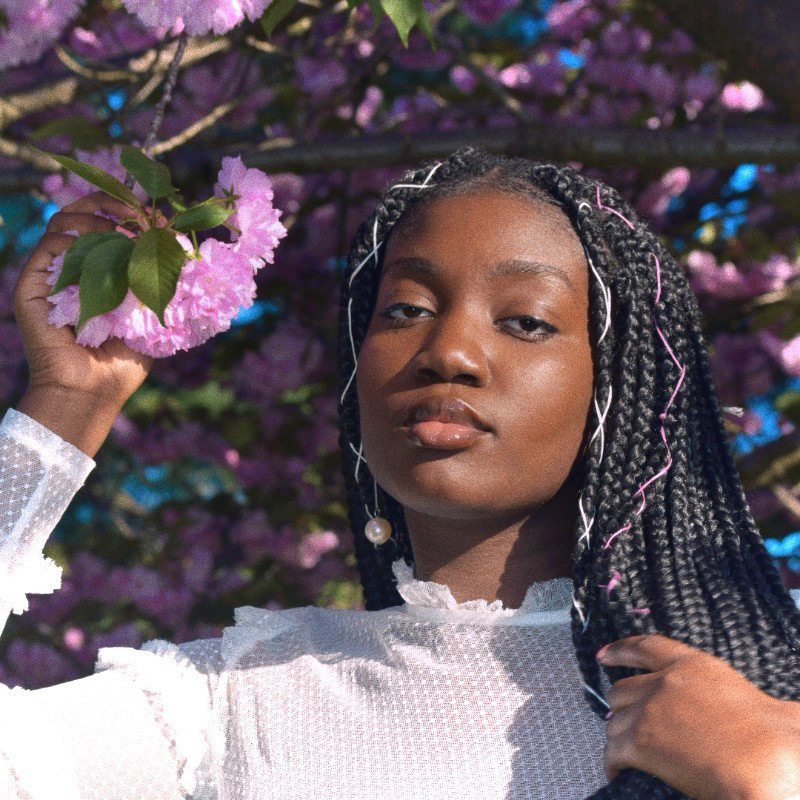 Hey! my name is Abibatou Diallo & I'm
My passion for strategy started from a place of deep hatred as I was constantly ripping apart the ads that would interrupt my favorite tv shows. However, that criticism turned into a borderline obsession, as I began to deconstruct and analyze every aspect of marketing campaigns. When my mom jokingly asked if I could do better, I confidently responded, "yes" and that was the beginning of my journey into the world of Advertising.
Interested in people, their behaviors, personalities, and the cultural trends that shape their lives. I thrive on unraveling the mysteries of why people behave the way they do.
When i'm not strategizing I'm probably dancing, taking care of my small plant collection, or learning something new.
*informed by friends and family
💃🏾         🥥         👗     💅🏾    
           📸           😂         🥸       💇‍♀️
♐️           🎵      😜       😚     🤣
🥰    🔥      🧠     🤪     🎶
Ice

cream

is at its best when it's a bit melty.
a little firmer than milkshake consistency is perfect, rock hard ice cream should be illegal.
Temporary Metallic tattoo were peak 2014 fashion and so cute!
These were totally underrated back in the day, but I'd happily wear them in 2023 and can't wait for them to make a comeback already rocking them
Waffles are infinitely better than pancakes
 who would willingly want to eat hot soggy bread? lets be so for real right now.